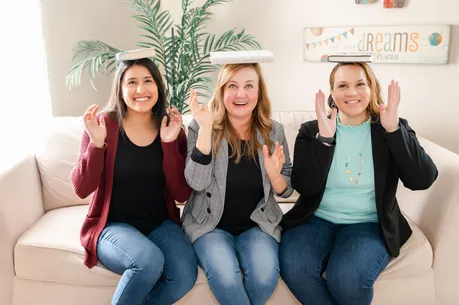 Welcome
Thank you for visiting our website. We know that finding the right counselor for yourself or your family can be a challenge and we hope you will find information in this website to help you feel more comfortable and confident in making that decision.
My name is Karen Canada and I am the director of Oasis Counseling Center, Inc. I have been in the mental health field for over 20 years and my team and I have a strong, positive reputation for working successfully with a range of issues and diagnoses.
In helping individuals and families, we use various therapeutic modalities, including Mindfulness-Based Therapy, Solution Focused Therapy, Cognitive Behavioral Therapy, Acceptance and Committment Therapy, EMDR (Eye Movement Desensitization and Reprocessing), EFT (Emotional Freedom Technique), DBT (Dialectical Behavior Therapy), and Energy Psychology. Our counselors have extensively and successfully worked with anxiety, depression, post-traumatic stress disorder, marriage and family issues, relationship issues, obsessive-compulsive disorder, grief and loss, self-esteem, purpose or meaning-making, decision-making, communication issues, and alcohol and drug use.

Marcel Proust states, "The voyage of discovery is not in seeking new landscapes but in having new eyes." Through counseling, it is our goal to help individuals and/or families gain "new eyes" through which to view current, past, or future experiences and to discover how thoughts and beliefs shape our moods, behaviors, and relationships. James Allen states, "The life we lead is created by our thoughts. If we would like to improve our life we will have to improve our thoughts."

We provide services to adults, children, couples, and families. Services are provided in a warm, comfortable, confidential setting and all treatment is tailored to your individual or family needs. If you are ready to take the journey into self-discovery, growth, healing, and success, call us at 336-214-5188 .
Please find more information here about the No Surprise Act and the Good Faith Estimate